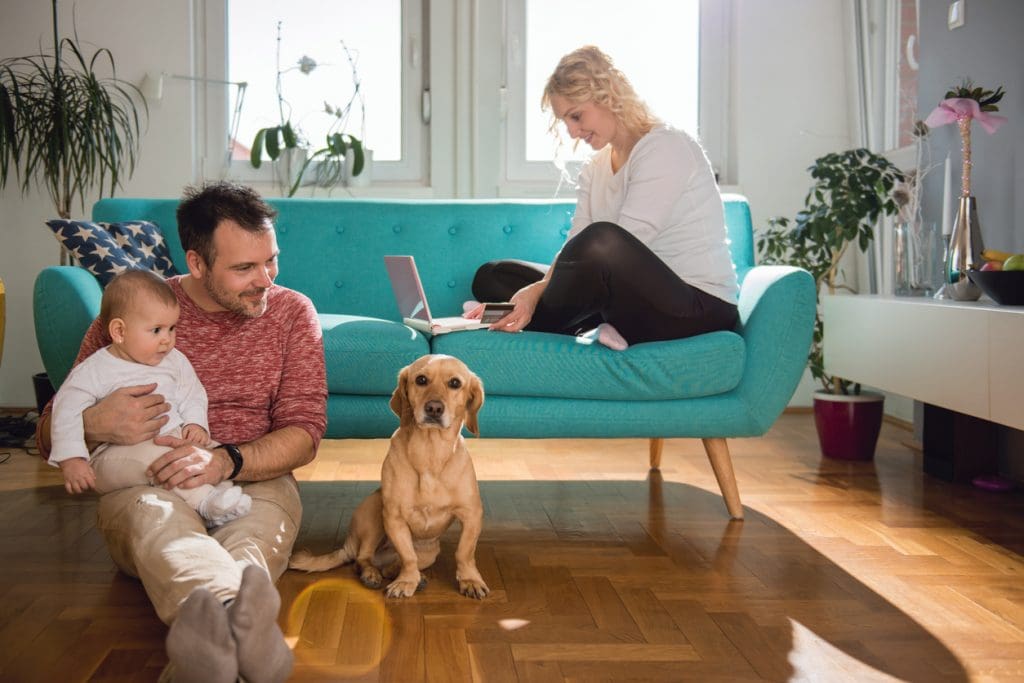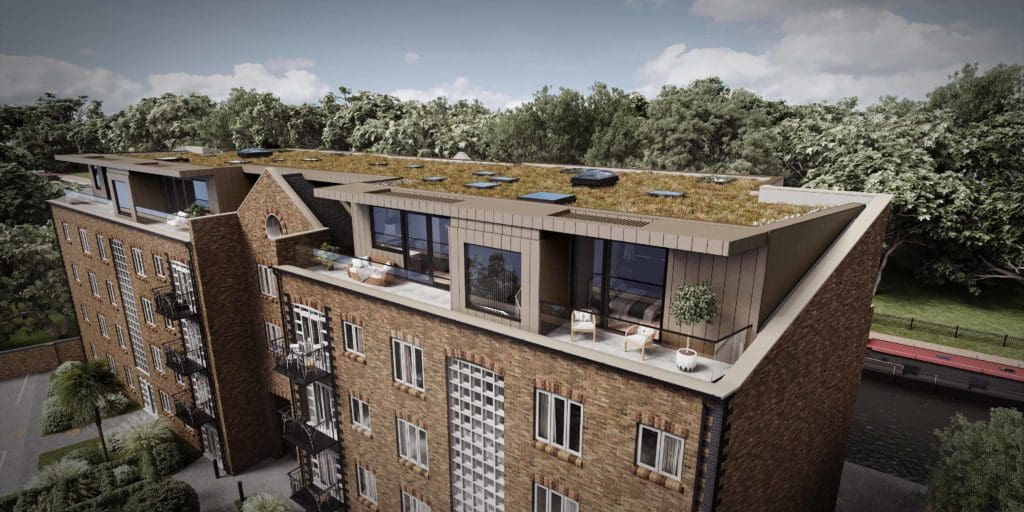 Rents in London and around the UK have been soaring in 2023 due to heavy competition for available properties. Figures shared with the BBC by property website Zoopla show that, typically, lettings agencies now have 10 rentals — compared to over 16 before September 2021.
The sharp drop in the number of listings has helped drive up rents for new tenants by 11%. In some parts of London, rents have shot up by over 30%.
Airspace development is the clever and sensible solution to the UK's housing shortage, unlocking much-needed space above existing buildings for new homes. And it's clear that one area of the housing sector where homes are needed more than ever before is the rental market.
At Upspace, we build airspace homes above buildings for the private rental market. There's never been a better time to work with us to unlock unused space above your property, create extra capital, and provide new rental properties in the capital.
Why has the rental market changed?
Higher mortgage rates, tax changes and new regulations for rented properties have made it less profitable for some landlords to buy houses and offer them for rent.
Large numbers of landlords have been leaving the market. 11% of homes for sale on Zoopla were previously rented. For other landlords, short-term lets, such as holiday lets or Airbnb, offer better returns than long-term tenants. Zoopla has seen a three-fold increase in short-term lets since 2019.
Fewer rental properties available at any one time means there's more competition for them.
Are more people renting in London?
The trend for moving out of London and cities that was reported during the pandemic appears to have peaked, according to estate agent Hamptons.
London is still quickly increasing in population density. On a yearly basis, nearly 200,000 people move from elsewhere in the UK to live in London, while only 25,000 move the opposite way. (Source: Surprising stats about moving in the UK)
The cost of living crisis, high property prices and the recent spike in mortgage rates mean many people in the capital are still looking to rent instead of buy.
Rental property availability
The number of homes available to rent in the UK has fallen by a third over the past 18 months, according to the BBC.
But it's worth noting that the total number of rental properties in the UK hasn't actually fallen. In fact, it has barely moved since 2016.
People are finding it difficult to find new places to rent because they're competing with far more other people in their search for a home. So there are fewer properties on the market at any one time.
How much have London rents gone up by?
The sharp drop in the number of listings has helped drive up rents for new tenants by 11%. In these London postcodes, average rents have gone up by a third in the last year:
Hanwell, W7 – 34%
Raynes Park, SW20 – 34%
Camden, NW1 – 32%
Palmers Green, N13 – 31%
Bloomsbury, WC1 – 31%
Notting Hill, W11 – 31%
Deptford, SE8 – 30%
Mill Hill, NW7 – 30%
Maida Vale, W9 – 30%
Highbury, N5 – 30%
Source: Evening Standard, based on figures from Spareroom
The BBC has created this tool, below, as part of their Rental Health series to help people find out how much rents have increased in different areas around the UK.
Rent price increases: Search for your area
The future of the rental market
While rents have soared in the last 12 months, it looks like the picture will become more settled and stable. Mortgage rates have come down from their peak of late 2022, when they rocketed following September's mini budget.
Mortgage rates have potentially settled at their current levels, according to Forbes magazine (Source: What's happening with UK mortgage rates?). Forbes' mortgage partner Better.co.uk lists the average cost of a two-year fixed rate deal at 4.58% in April 2023.
With private renters spending on average almost a third of their income on rent, experts believe rents can't go on increasing, as people simply won't be able to pay any more.
The government is due to introduce a new Renters' Reform Bill in England before the summer, which it says will redress the balance in the market and provide more security for tenants. All our airspace rental properties already meet or exceed the standard for rental properties that the Renters' Reform Bill aims to establish.
Find out more: What buy to let landlords can expect in 2023
Now's the time to work with Upspace
With the UK rental market facing a demand for more properties, there's never been a better time to work with us.
Developing the roof space above your property in London can unlock 'building plots in the sky' to create new homes in the capital. You can partner with Upspace to develop the properties, or sell the airspace lease to us.
We are an award-winning property developer with more ready-to-go airspace projects than any other developer in London. We build quality homes for the rental market and have years of experience working in the rental sector.
Trusted for airspace development
At Upspace we specialise in airspace development, so you'll be working with a developer who truly understands the potential and pitfalls of this new industry.
And it goes without saying that we're experts at all the practical elements, from planning, design and construction to project management and health and safety.
We are one of the founder members of ARAD, the Association of Rooftop and Airspace Development, an industry body that safeguards quality and standards in airspace construction.
Upspace builds high-quality homes for the private rental market, in harmony with existing buildings and surroundings. We know that new homes need to integrate with the existing building and its residents, and we have the expertise to manage this successfully.
Take the next step with Upspace
Our client journey guide will show you what to expect when you work with us. If you have airspace above your property in London, it could be transformed into attractive, much-needed rental homes.
There are financial benefits not just for you, but for the existing residents of the building too. Buildings benefit too – a new roof and upgrades to communal areas are just some of the improvements.
Get in touch with us if you'd like to find out more about this exciting property opportunity.
We are ready to lead you into the future of residential housing.
OFFICE
PO Box 1334
Enfield
EN1 9AP
hello@upspace.co.uk
---