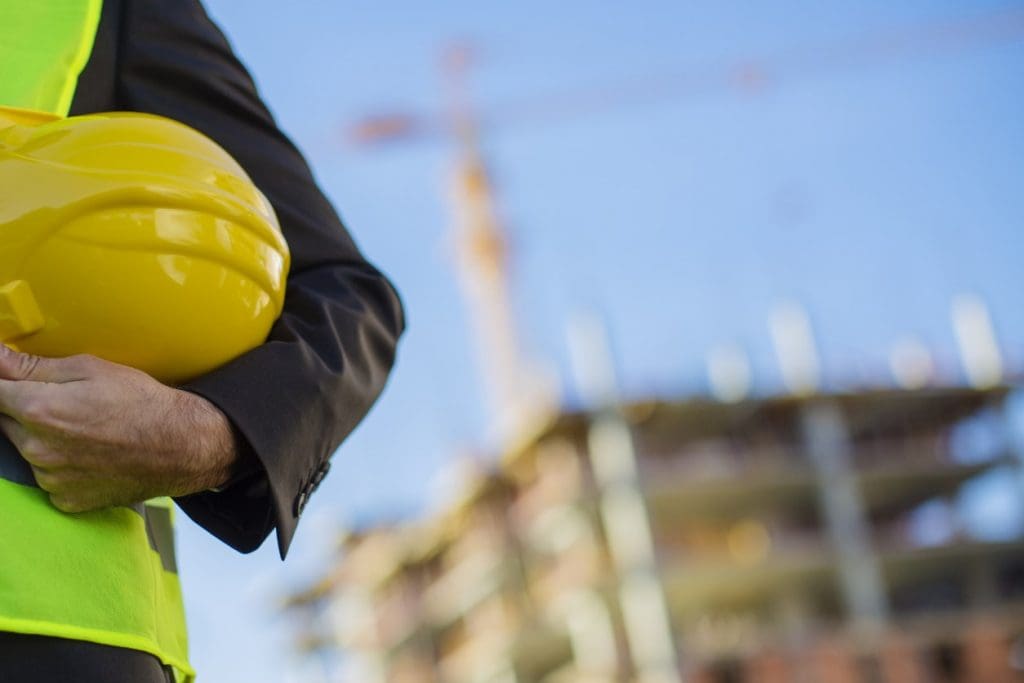 In recent decades, the construction industry has dedicated considerable amounts of time and money to improving health and safety within building projects. But while guides such as the Health and Safety at Work Act and the Construction (Design and Management) Regulations were designed to steer those involved in construction projects in the right direction, building companies can only achieve true success by committing to go beyond the minimum requirements those regulations put forward.
At Upspace, we take health and safety extremely seriously. The effective management of health and safety risks during construction requires all project participants to play a pivotal role in ensuring that work is undertaken without injury or ill health to workers or residents. This requires a concerted effort from designers, contractors, health and safety professionals and clients themselves to formulate and adhere to a plan than sets out health and safety best practice. We provide knowledge and support at all stages of the project to ensure the relevant laws are always followed. In turn, we expect everyone involved in the project — from the workforce up to senior management and executives — to give their fullest commitment.
What are the Construction (Design and Management) Regulations 2015?
The Health and Safety Executive introduced the Construction (Design and Management) Regulations 2015 ("CDM regulations") to help promote and protect health and safety in the construction industry. The regulations set out the specific roles and responsibilities that everyone working at a construction site must carry out by law.
The CDM regulations aim to:
improve and manage health and safety on-site
aid planning and management of construction projects
reduce unnecessary bureaucracy
Duty holders (see below) are expected to use these principles to identify and limit potential health and safety issues on a project.
Prevention is the key to an effective health and safety culture. The general principles of prevention are as follows:
General principles of prevention
Avoid risks
Assess those risks which cannot be avoided
Identify the source of the risk and manage it
Adapt the work to the individual, particularly when it comes to the design of the workplace and the choice of equipment, working methods and production methods. The aim is to avoid monotonous work as much as possible and reduce its effect on health
Adapt to technical progress
Replace dangerous materials
Develop an overall prevention policy covering technology, organisation of work, working conditions, social relationships and the influence of factors relating to the work environment
Prioritise collective protective measures over individual protective measures
Offer employees appropriate instruction
We believe every construction company has a moral obligation to:
provide a safe environment for anyone who accesses the buildings they manage
protect the health and wellbeing of everyone working on a construction project
By monitoring our performance against ambitious health and safety targets, we also aim to make our company a leader in the industry. This is best achieved by conducting a regime of continual improvement in the management and performance of health and safety management issue, both internally and throughout our supply chain.
Our health and safety management system governs how we respond to health and safety risks, and we review this system regularly against the highest standards in the industry. Only by conducting extensive risk assessments throughout each area of the company can we continue to improve. This includes training and educating all staff in their individual health and safety responsibilities.
The responsibilities of each duty holder
Under the CDM regulations, almost everybody working on a project is legally bound to carry out health and safety responsibilities:
| Role | Definition | Duties |
| --- | --- | --- |
| Client | Someone who has construction work carried out on their behalf | Provide suitable health and safety management on the project. |
| Designer | Those who prepare or revise designs, drawings and specifications. | Reduce, control or limit foreseeable risks in a completed structure or during its construction. If there is more than one designer, the 'principal designer' will be responsible for managing health and safety issues throughout the design phase. |
| Contractor | An individual or business in charge of overseeing construction work. | Eliminate, reduce or control foreseeable risks that may arise during construction work or while the completed structure is being used or maintained. If there is more than one contractor, a 'principal contractor' is normally appointed, who has responsibility for health and safety during the construction phase. |
| Worker | An individual employed to carry out building work, alterations, maintenance or demolitions. | Co-operate with other duty holders and report anything they see that might affect or endanger health and safety during the project. |
At Upspace, we believe that a project succeeds when the team:
is engaged and invested
communicates information clearly and regularly
has clear and proactive support from all relevant parties
Only by adopting a collaborative approach to health and safety will there be the level of co-ordination, co-operation and communication that we demand in all our projects.
---