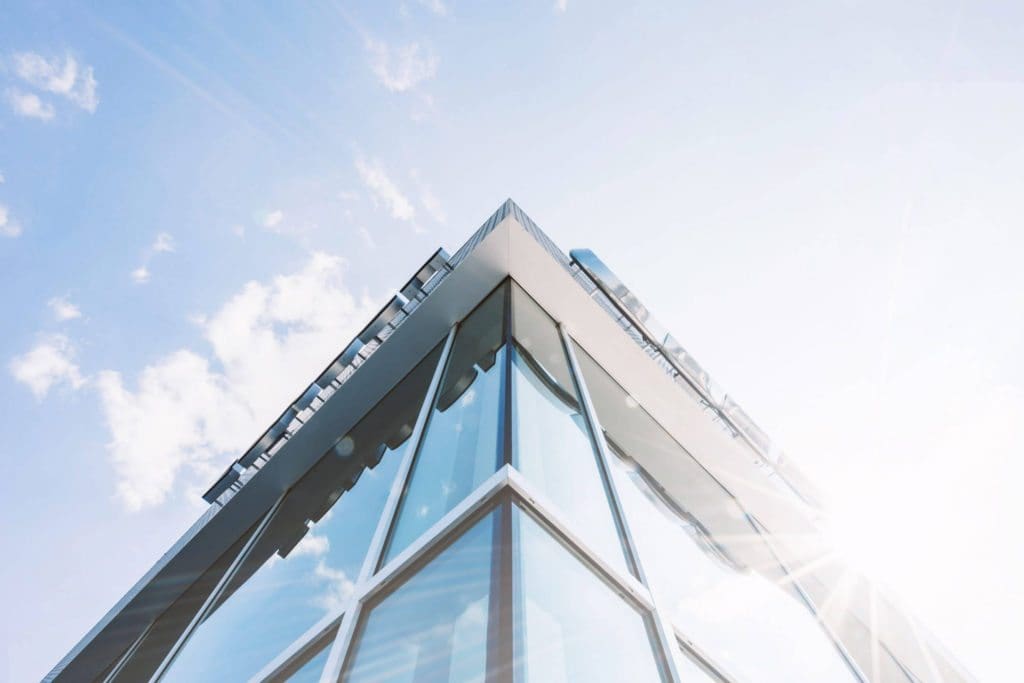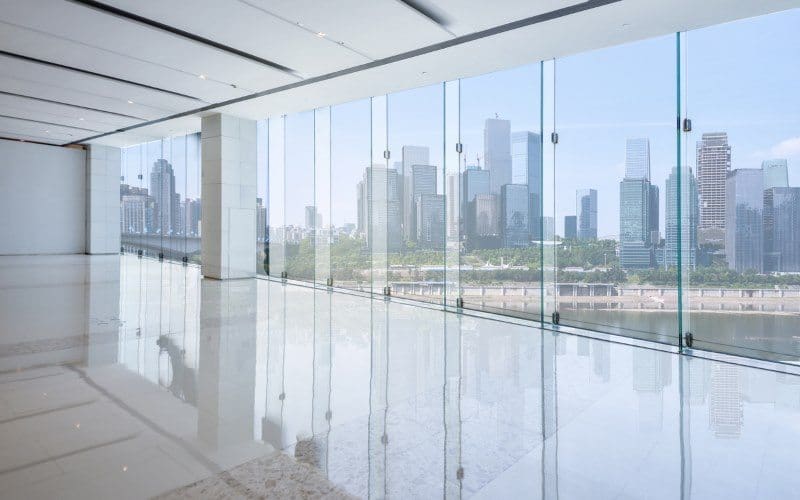 It's a nervous time for the UK economy, with rising inflation and speculation about an oncoming recession.
In addition, there are indicators that the rate of housebuilding is slowing down, mainly due to rising costs of materials and planning delays, according to building.co.uk.
Now, more than ever, innovative solutions to both the housing shortage and the cost of living crisis are needed.
That's where airspace development comes in. It creates new spaces for homes in London – seemingly out of thin air – while increasing the value of existing properties at the same time.
Blue sky thinking at its best
>While space for building new homes is at a premium at ground level in London, if you look up you'll see an untapped resource waiting to be used.
In a perfect example of blue-sky thinking, unlocking the space currently going unused on the rooftops across the capital could create up to 180,000 new homes and be worth an estimated £54bn. (Source: Telegraph, 2017)
That's without knocking down existing buildings to make space, shutting off roads and amenities for ground-level construction, and increasing urban sprawl.
If you'd like to be part of this property revolution, contact us about developing your roof space to create much-needed new housing for London.
Email us at hello@upspace.co.uk.
We are happy to answer any of your questions about airspace development and working together.
Why develop new homes in the sky?
At Upspace, we have been working with freeholders in London to develop the airspace above their buildings for several years.
We have more ready-to-go airspace projects than any other rooftop developer in the capital at the time of writing.
We believe that airspace development is an extraordinary opportunity for property owners as well as for the housing sector. It's an idea whose time has come, and recent changes to the planning laws echo this sentiment.
How easy is it to develop airspace?
In 2020, changes to UK planning laws made it much easier for freehold owners to build above their properties. The driving force behind the changes was to increase the housing supply.
Under the new Permitted Development Rights (PDR) of 2020, owners can erect one or two stories on top of suitable buildings without the need to apply for formal planning permission. (Not every building will meet the criteria, so please take a closer look at the rules here).
While this is great news for homeowners wanting an extra room or two for expanding families, this type of construction doesn't represent the real opportunity that airspace development offers.
With Upspace developments, multiple units can be created as new homes for the rental market above residential or commercial buildings.
Not only does this create more living areas for people who wish to reside in London, it also offers property owners the chance to turn the 'thin air' above their building into additional real estate and significant capital.
If you're a property owner in London looking for a way to maximise your assets, turn your gaze upwards to discover the amazing potential of the space above your rooftop.
There are two ways that you can unlock this potential.
Work in partnership with Upspace
At Upspace we partner with freeholders to develop the space above their properties. We aim to accommodate modest apartment construction and retain the new units for the private rental market.
This gives us an ongoing link to the new development and the existing freehold building, so freeholders and residents can be assured that no corners are cut in construction.
We aim to increase the value of freeholds, which will simultaneously increase the value of existing leasehold homes.
Upspace projects all have new roofs, with 20-year guarantees. We also refurbish common areas, building entrances and facades.
Sell your airspace lease to us
There is also the option to sell the lease to your airspace. We will undertake the development in the same way as we would if working in partnership, but you would not have any responsibilities related to the construction project.
We always ensure the original character of the residential building is maintained.
Upspace makes as much use of off-site construction as possible, which allows us to greatly reduce project lead times, minimise disruption to existing occupiers and lessen the project's carbon footprint.
Our developments add value to existing properties whilst upgrading the safety and security of buildings.
What makes airspace development special?
Of course, there are other ways for property owners to increase the value of their real estate while creating more space or additional dwellings.
Many homeowners dig deep to find extra space, converting basements to make new rooms or flats. This can seldom be done at scale, however.
And basement dwellings do not have the many advantages that rooftop flats offer – for example the views, privacy and security, not to mention the welcome feeling of spaciousness.
Across the Atlantic, Accessory Dwelling Units (ADUs) are tipped as the coming thing that could spell the end of suburbs, as city dwellers seek to add rental units to their homes.
Better known here as 'granny flats', ADUs are small, additional rental units that share the building plot with another structure, typically a single-family home.
It's a form of property revolution, according to The Atlantic magazine, and it's similar to the one that airspace development represents, just on a smaller and more individual scale.
Airspace: The smart housing solution
No other solution to city housing offers the advantages of airspace development. And we're here to guide you along every step of the way to creating and developing these new 'building plots in the sky'.
Working with an airspace developer like Upspace brings years of expertise and knowledge to your project.
We are founder members of ARAD, the Association of Rooftop and Airspace Development, created to set and uphold standards in the industry.
By bringing together a wide range of property experts, we pride ourselves on providing a professional service.
We work to the highest safety standards and provide 12-year professional insurance indemnity on completion of the projects.
Begin your journey with Upspace
Creating real estate 'out of thin air' above your rooftop isn't magic. When you work with developers like Upspace, you have professional partners guiding you throughout the process, from design to planning and construction.
And we maintain a stake in the finished project too. If you'd like to find out more about airspace development and how we work, take a look at our FAQs.
We look forward to leading you to the future of residential property.
Upspace
PO Box 1334
Enfield
EN1 9AP
hello@upspace.co.uk
---