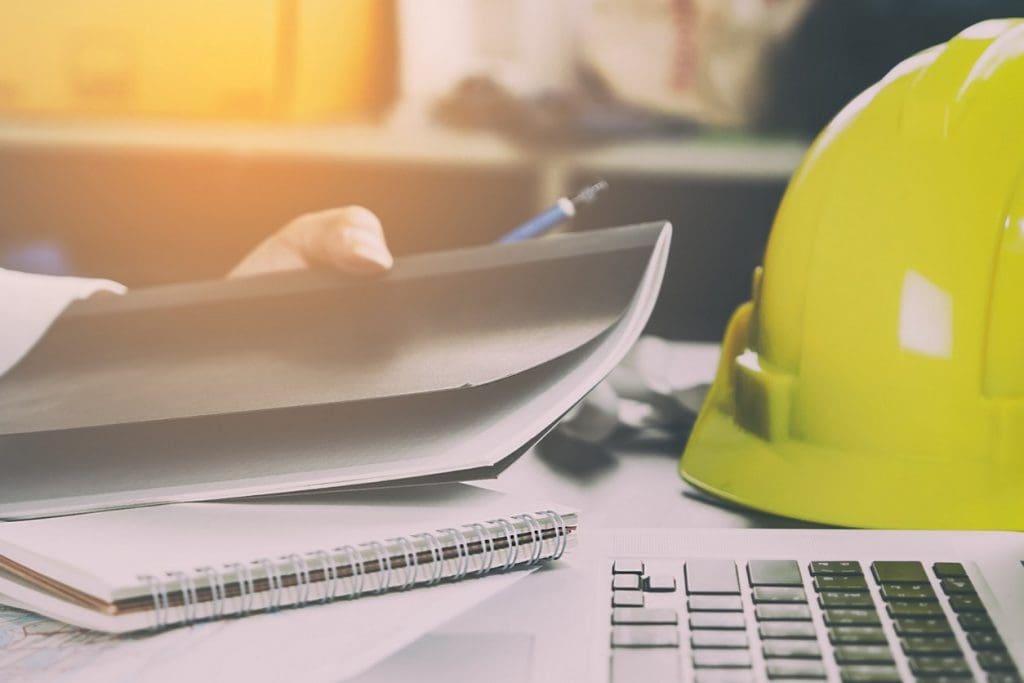 Rooftop construction is the future of property development in London, where space is at a premium.
Upspace are leading the way in rooftop construction in the capital. We're award-winning airspace developers who transform under-utilised spaces on rooftops into habitable dwellings – and help to address London's shortage at the same time.
If you'd like to find out more about working with us on a rooftop construction project, or are thinking about selling the airspace rights above your property, please get in touch. We're happy to answer any questions about the exciting possibilities airspace development has to offer.
Developing above rooftops in London
Rooftop construction is the smart and safe solution to the lack of affordable housing in the capital. A 2017 report produced by urban planning firm HTA Design suggested that rooftops in London had the capacity to produce at least 180,000 new homes.
That's enough to meet the Mayor of London's target of constructing 52,000 new homes in London per year, several times over. It's estimated that within Zones 1 and 2 alone there could be space to build 41,000 potential new homes, offering city-centre living.
Utilising the space above buildings solves at stroke many issues connected to constructing new city homes at ground level. These include:
Identifying available land
Overcrowding in built-up areas
Small homes built in cramped, unsuitable spaces
Planning issues related to neighbours' light and privacy
Building on green spaces
The opportunity that building above rooflines is clear. In a relatively new field of construction, it's important to work alongside trusted experts.
Specialists in rooftop construction
Upspace is one of the original airspace property developers in London, and a founder member of ARAD – the Association of Rooftop and Airspace Developers.
We have an established, highly successful model of partnering with freeholders and property owners to develop flats above buildings, which we retain for the private rental market. Alternatively, property owners can sell us the airspace rights above their building and we will undertake the development independently.
Airspace development is an emerging industry. So it's not surprising that property owners and existing residents have questions and concerns, particularly around these areas:
Is my building suitable for rooftop development?
Is rooftop construction safe?
What will the construction be like?
What's the financial impact on residents?
Let's look at each of these points more closely, starting with the rooftop construction methods that Upspace and many other airspace developers use.
Rooftop construction methods explained
When constructing new units on flat roof spaces above buildings, developers like Upspace and building contractors typically make use of off-site construction.
This means that significant components of the buildings are made elsewhere and transported to the site for assembly. These components can be anything from load-bearing walls, insulation panels, roof panels and floors – and of course windows, doors, and bath and kitchen units.
Using off-site construction lessens noise and particle pollution for residents. It significantly reduces waste, energy use, and overall construction time. It also means higher health and safety standards, as a significant proportion of the construction work is done in controlled factory settings.
The organisation Build Off Site, which works to promote off-site construction, produced a sustainability study based on case studies of previous projects. It reports improvements ranging from 80% to 90%  in areas like safety, waste reduction and energy efficiency. You can read the report in full here.
On Upspace rooftop construction projects, the planning phase can take between 3-12 months, and the construction phase will take 6-12 months.
Are rooftop developments safe?
Safety is of paramount importance to developers like Upspace and other members of ARAD, the association that promotes safety and standards within the airspace property industry.
Upspace is a founder member of ARAD, which was formed to preserve high standards within this expanding field in the UK. Upspace has a 100% building safety record.
Before a development can go ahead, the building must pass a structural survey to ensure it can cope with the additional load of an added storey or storeys of accommodation.
If the structural engineer deems the building incapable of taking the additional load the project will simply not proceed.
Upspace ensures the new buildings meet and where possible exceeds all building regulations. All consultants involved in the project hold high levels of Professional Indemnity insurance.
On completion of the project, we provide compliance documentation including a 12-year professional Insurance indemnity by the architects against the safe use of the building by occupants.
Is my building suitable?
The first consideration for a building's suitability for rooftop construction is the roof itself. It needs to be a flat or unconverted pitched roof for a development to be viable.
Many buildings may be able to add additional storeys to the top of the building via permitted development rights (PDR), introduced by the Government in 2020. This means that if your building and the project meets certain criteria, you can add dwellings to the rooftop without needing planning permission.
To find out if your building might be suitable for rooftop development under the new rules, see our complete guide to Permitted Development Rights Related to Airspace Development.
If your building does not meet the criteria for PDR, this doesn't prevent the project proceeding. It simply means that you will have to apply for formal planning permission.
When you partner with Upspace, you gain from our unrivalled knowledge of planning permissions and PDR and reduce the risk of rejected applications. We currently have more consents for rooftop extensions ready to go than any other airspace developer.
Benefits for residents
It would wrong to think that the only ones who benefit from rooftop developments are the freeholders of buildings and the residents of the new dwellings.
Existing residents of the building can see the value of their properties rise after development, often seeing an increase of 3%-4% in capital value. Their service charge may decrease, due to it being spread over more households.
Rooftop construction projects like those done by Upspace include improvements to the overall fabric of the building as well as the common areas. This improves energy efficiency and attractiveness of the building for the whole community.
A new roof is installed in each Upspace development, and it comes with a 20-year guarantee. This removes one of the biggest shared liabilities that leaseholders can face – the replacement of the building's roof.
Benefits for freeholders
Freeholders who sell their airspace leases for development can unlock capital in their property they didn't know they had.
For example, the value of the freehold for a three-storey block of nine flats in Colindale, north London, where residents pay ground rent of £195 a year, was estimated to be worth about £5,000. It subsequently went on sale for £950,000 after the building owner gained approval to put an extra two storeys on the rooftop.
London Evening Standard estimates the typical payday per person for a London airspace development would be in the tens of thousands of pounds.
Work with Upspace on rooftop construction
Rooftop construction is the future of property development in major cities, with the potential to unlock space on the rooftops above us that's currently unused.
If this is an opportunity you'd like to explore, we have the experience and knowledge of the industry to guide you in your next steps.
Please get in touch with us to find out more about rooftop construction and airspace development.
Upspace
PO Box 1334
Enfield
EN1 9AP
---