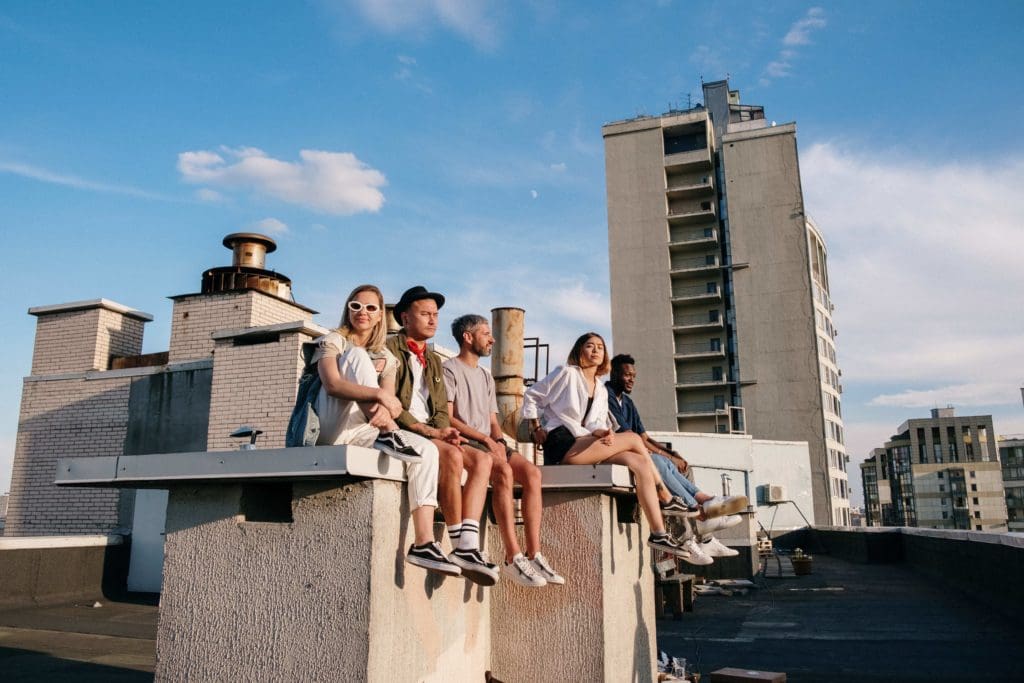 In the past 12 months, housing has gone from an issue in that's remained in the background for decades to the hot topic that could decide the next election.
Mortgage costs are rocketing up, affecting homeowners and people trying to get onto the property ladder. Rental costs are going up too, hitting the younger generation particularly hard. In cities like London just finding a flat to rent can prove a challenge.
While most of this is linked to inflation and rising interest rates, there is also another factor at play, and that's the supply of housing in the UK.
Social affairs journalist Hannah Fearn, writing for INews, says things have reached a tipping point, and politicians may receive a 'wake up call' about housing in the next election. She quotes a recent survey of 1,300 respondents, which shows that only 21% of people think the Government is doing enough to tackle the housing crisis.
The view From Upspace
At Upspace we build airspace properties that can help ease the shortage of homes in London. We work with property owners to develop space above existing buildings in the capital, creating high-quality homes for the private rental market.
We're perfectly placed to understand the role that airspace development can play in boosting the capital's housing supply. This post looks at latest reports about housing where the data underlines the pressing need to find fresh solutions to the housing shortage. Rooftop development above London's buildings could be key.
CONTACT US to find out more about rooftop homes and airspace development.
The rising cost of housing
Housing costs have gone up disproportionately for younger people in the UK, according to recent Government data. A report looking at fairness between the generations pinpoints housing as a primary challenge. Here are two key takeaways:
Young people are spending 1.5 times more on housing costs as a proportion of their income than the previous generation.
Housing costs may not decline for this generation once they enter their 30s, as it has for previous generations.
This is what the report says about that in more detail:
"People born between 1981 and 2000 appear to be spending over one and a half times more, as a proportion of their income, on housing at the age of 25 than the generation born immediately after the Second World War spent at that age.
"For previous generations, housing costs as a proportion of income have declined as individuals enter their 30s. But it is unclear whether this latest generation will experience a similar decline."
Read the report: Tackling Intergenerational Unfairness – The Housing Challenge.
What about housing supply?
There are compelling arguments that the rise in housing costs and the decline in ownership is caused by a reduction in housing supply, the same report says.
Dr Kristian Niemietz, head of political Economy for the Institute of Economic Affairs, told the Government that housing is the cause of many of the UK's social and economic problems – and this housing problem is caused by a lack of supply.
Since 1980 house prices in the UK have risen by a factor of 3.5 in real terms, which makes the UK an outlier in international comparisons, according to Dr Niemietz. He said that these price increases in the UK result from building fewer new homes than in comparable countries for the past four decades.
The UK's missing homes
Compared to the average European country, Britain today has a backlog of '4.3 million homes that are missing from the national housing market as they were never built', according to the Centre for Cities.
This housing deficit would take at least half a century to fill, even if the Government's target to build 300,000 homes a year is reached. The Centre for Cities 2023 report on housebuilding, published in February 2023, says:
"Housebuilding rates in England and Wales have dropped by more than a third after the introduction of the Town and Country Planning Act 1947, from 2% growth per year between 1839 and 1946 to 1.2% between 1947 and 2019.
"This has been a key factor behind the UK's long-standing housing crisis, which has led to inflated property prices and soaring rents in recent decades."
Read the report: Centre for Cities – UK's Missing 4 Million Homes
How can airspace development help?
It's clear that new solutions are needed to tackle a crisis that could have its roots all the way back to just the end of the Second World War. Utilising one thing London already has – existing properties – is a very smart option.
This option has more weight behind it since the changes to Permitted Development Rights in 2020, making it possible to build on top of existing buildings without planning permission in certain circumstances.
This was a vote of confidence by the Government in the airspace property industry and the potential it has to help fix the housing shortage, especially in London.
Airspace projects that don't meet the PDR requirements can still proceed, and create new 'homes in the sky' in London, by going down the formal planning permission route.
The potential for rooftop homes in London
According to a 2017 report commissioned by urban planning firm HTA Design, airspace development has the potential to deliver approximately 180,000 new homes across London.
Separate research by global property consultancy Knight Frank has found that 41,000 new dwellings could be built in central London, on the rooftops within Zones 1 and 2. Building space is exceedingly rare in Zone 1, where the average house price is close to £1.5m.
These projections are estimates, and it's worth remembering that the actual number of homes that can be provided through airspace development in London can vary based on numerous factors. As we've discussed in this blog, other considerations can influence the feasibility and scale of airspace development projects, such as building suitability, planning regulations and community engagement.
But while rooftop development alone cannot solve London's housing crisis, it can be an important factor in tackling a growing social concern.
Considering developing your building's rooftop?
If you would like to explore the options for developing the space above your rooftop to provide additional housing in London, please get in touch with Upspace.
We'd be happy to answer any questions about airspace development, and explain how we work with property owners in London.
Upspace retains the units we build for the private rental market, providing much needed new homes for Londoners in search of high-quality rental properties in prime locations.
We have more ready-to-go airspace projects than other developers in London, and we remain committed to our projects long after the building work is completed. We are also founder members of ARAD, the Association of Rooftop and Airspace Development, established to uphold standards in the airspace property industry.
Get in touch using the details below, and take the next step into the future of residential housing in London with us.
OFFICE
PO Box 1334
Enfield
EN1 9AP
hello@upspace.co.uk
Photo by Cottonbro Studio
---