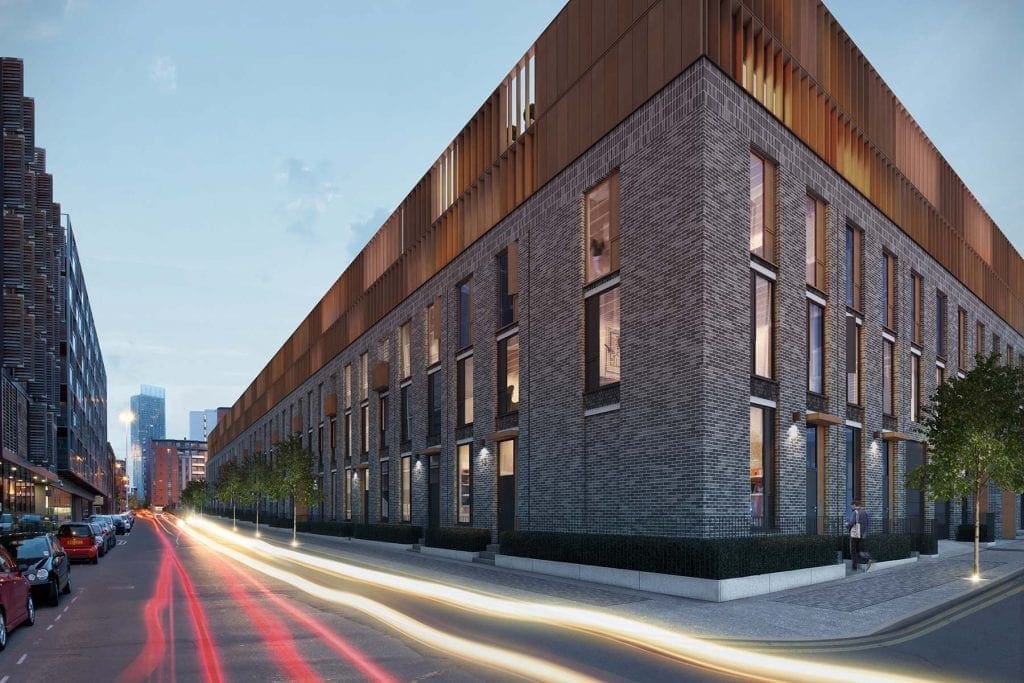 Airspace development is a forward-thinking solution to today's housing shortage in London. It can also bring financial benefits to freeholders who develop their airspace or sell the airspace lease.
While this sounds like a win-win situation for everyone, there are other stakeholders to consider as well.
First, there are the residents of the new homes. The units built for them need to be attractive, safe and of good quality. They should be energy efficient too.
There are also the existing residents of the building. Their homes and lives should be enhanced by the new development. Existing residents can expect to see an upgrade to the fabric of the building and to the communal areas. They may also see an increase in their property value.
In short, the new development and its residents should integrate well with the existing building and its community. It can and should have positive outcomes for everyone.
Sadly, however, this is not always the case.
The airspace development vision
Airspace development can help to ease the housing shortage, breathe new life back into older buildings, and build appealing modern homes all at the same time.
This article looks at some of the possible pitfalls residents can experience when the ethos behind the airspace project – or even the developers themselves – simply isn't right.
Property owners and airspace developers can create homes in the sky that bring benefits to everyone, not just the buyers and sellers within the scheme.
This kind of 360-approach creates not just new dwelling spaces in the sky, but vibrant communities where people want to live.
Getting the business model and ethos right
Upspace is an award-winning property developer with years of dedicated experience in the airspace sector.
We were one of the earliest rooftop construction specialists in London, and today we are market leaders. Upspace currently has more ready-to-go airspace projects than any other developer.
We work with property freeholders to develop the unused space above their buildings for new residential units. Our business model is to keep the units we build for the private rental market.
This means we have a stake in the homes that we build, not just in the present but well into the future.
No corners are cut during construction because we know that high quality always pays off over time. We are part of your airspace development for the long haul, not just until the ink has dried on sales contracts.
Setting standards for airspace development
In 2020, Upspace joined forces with three other developers to create ARAD, the Association for Rooftop and Airspace Development. ARAD is the trade association for the airspace and rooftop development sector. Our aim was to establish and uphold standards for this new industry that can have such an impact on lives and communities.
Upsace and the other developers who founded ARAD (Apex Airspace, Click Above and Fruition Properties) are all experienced in airspace development and have proven track records of delivering superb end-builds.
We work closely with all stakeholders, including existing tenants, to ensure projects run smoothly.
We are specialists in airspace development, so we know all the ins and outs of rooftop construction. We understand how it differs from other forms of property development. This is key, as you'll see from the case study below.
What a good airspace developer looks like
Responsible freeholders should always aim to work with airspace developers who will complete the rooftop development to the highest standards.
Here are some of the qualities to look out for when selecting a developer:
Experienced in airspace development
It's a specific field, and specialist developers like Upspace have expert skills and knowledge gained through years in the sector.
Skilled in managing large projects
While your project may have only half a dozen homes, the scale of airspace development projects are usually significant. The existing building may be of substantial size, and there may be a large number of existing residents who will need to be taken into account. The construction site is also several floors above ground level, adding an extra layer of complication.
Membership of an industry body
ARAD was established specifically to uphold standards within airspace development. Upspace is a founder member, due to our commitment to quality in this growing field.
Trusted guides for planning applications
Your developer should be knowledgeable about planning laws and applications, so that they can help guide you through this part of the project.
Experts in design
The new units will have a lasting impact on how your building looks, so it's important that they are architecturally and visually pleasing, both inside and out.
Case study: Where things can go wrong
Here is a case study of a development in London that ended up being problematic in ways that could have been avoided.
Six luxury flats were built over a mid-market building with nearly 300 flats. The new flats and their targeted buyers were not in keeping with the existing building and tenants. Things got off on the wrong foot from the start.
The developer was motivated to get flats built and sold quickly. "The luxury flats were put together cheaply and superficially," one resident told us. "There were bottles of champagne on the table, but water leaks when it rained."
Residents claimed there was no long-term investment in the existing building, and the developer did not prioritise anything that wasn't explicitly linked to the new flats for sale.
Ultimately, the developer sold what flats they could, but failed to complete the development before going under.
Sadly, there were defects with the roof, with ingress of water. Even worse, the new flats made use of combustible cladding. This ended up having an impact on the existing flats.
Those living in the block  – i.e. before the development took place –  could not get mortgages on the older properties, even though their homes did not share the problem.
How to get things right
This case study highlights the importance of working with the right developer, as well as keeping all the stakeholders updated and well informed.
A quality airspace developer like Upsace and members of ARAD will never prioritise the new development at the expense of the existing building and its residents.
Here are five ways that working with a developer like Upspace will protect against things going wrong on an airspace project.
Our starting point for any development is to build new units that are in harmony with the existing building – aesthetically, structurally and socially.
We keep the flats for the private rental market. We invest in quality construction and finishes. We would never consider substituting cheap and superficial options for the safe, high-quality materials that airspace developments require.
Upspace are long-term investors in our rooftop projects, and we are responsible for the new units years into the future. Our motivation is never to 'build fast and sell quick'.
We invest in the infrastructure of the existing building. On completion of our projects, we provide compliance documentation including a 12-year professional Insurance indemnity by the architects. All Upspace developments get a new roof with a 20-year guarantee.
We are one of the original airspace developers in London with years of experience. We have a proven track-record of successful developments and are leaders in our sector.
A word about cladding
Since the Grenfell tragedy, people are understandably concerned about cladding on multi-storey buildings. In most circumstances Upspace will not add external cladding to the property.
If it were deemed necessary by engineering and building experts, we would always consult leaseholders before cladding would be added.
It would only be suggested in scenarios where it would be of genuine benefit to the durability and efficiency of the building. External cladding, as a rule, is not inherently unsafe.
Upspace undertakes building work to the highest of standards so if cladding were to be added you can be assured that it would be fire-safe, insulating and of the highest quality.
Working with Upspace in London
Like any significant building project, airspace developments can sometimes go wrong. We hope this article has shown that these issues aren't intrinsic to airspace developments. They can arise in any building projects that do not devote resources to quality and transparency.
In addition to Upspace's commitment to high standards and safety, we are committed to being as open and transparent as possible with existing residents in our developments.
We hold regular meetings with residents to keep people informed of a project's status and answer questions. We work with residents and take requests into consideration when discussing things like renovations to communal areas.
Take the next step with Upspace
If you'd like to find out more about working with us to develop your rooftop space in London, please get in touch via email.
We are happy to answer any questions you have about airspace development, and look forward to leading you into the future of property development in London.
OFFICE
PO Box 1334
Enfield
EN1 9AP
hello@upspace.co.uk
See our FAQs for in-depth information about airspace development. The Upspace Blog covers many aspects and issues about rooftop construction in more detail.
---