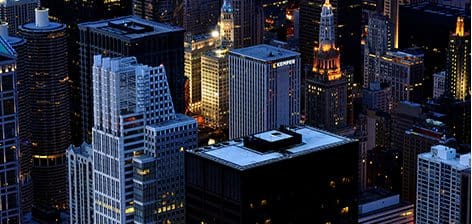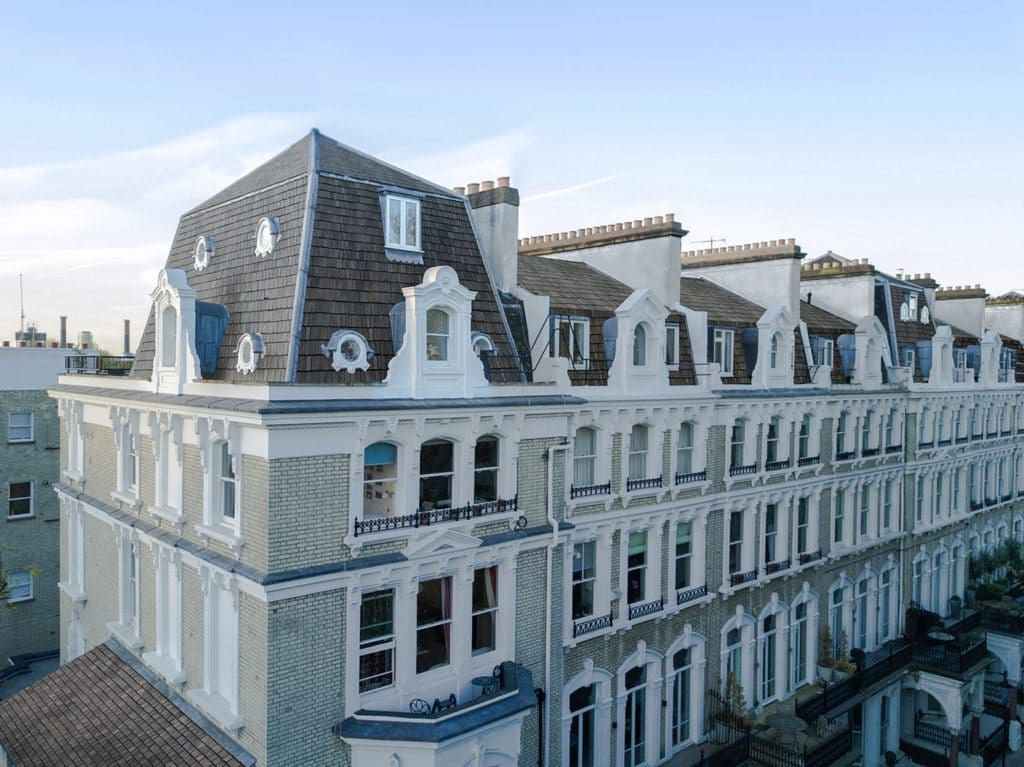 If you're interested in developing above your roofline, or want to find out more about selling the rights above your property in the capital, this is the ultimate guide to property airspace in London.
Rooftop and airspace development is already well established in cities like New York and Paris. Now it's becoming better known in London, with a select group of experienced property developers like Upspace specialising in building flats above the city's rooflines.
Airspace development offers a solution to London's affordable housing shortage. It creates new homes without more urban sprawl. And it can provide freeholders and leaseholders with a significant payout. It's estimated that 41,000 flats could be built on rooftops in central London alone.
Working with a developer like Upspace makes the move into airspace development easier for private owners of existing residential and commercial premises. 
You can partner with us to develop the space above your property in a joint venture. Or you can sell us the lease to your airspace in London for a profit while we proceed with the airspace development. 
One building owner in north London saw the valuation of their freehold jump from £5,000 to £950,000 after they gained approval to add an extra two storeys on the rooftop, creating seven flats. Read more in this property article in The Sunday Times.
Get in touch with us to find out more about property airspace London and how to work with us. 
Email hello@upspace.co.uk
What is airspace in property?
If you are the freeholder or own a property jointly in leasehold, you own the rights to the 'air' or space above your property. In law, this is known as 'airspace rights' and it extends significantly above a building – though not so high that aircraft flying above it would be considered to be trespassing.
But what if a neighbour built an extension and part of it was overhanging your property? Or, let's say an advertising sign extended into the space above your rooftop? Both of these would be considered to be occupying your airspace, and you could act to have them removed.
With land at ground level at a premium in London, developing above rooflines is a smart and sensible solution to the pressure for new housing in the capital. It's part of the future for affordable housing in London, for local authorities as well as property developers.
Developing property airspace in London is safe, as much of the construction happens off site. It brings benefits to the existing residents, with improvements to the fabric of the building. Existing communities can benefit too, with more amenities and regeneration of tired-looking buildings.
Development time is usually between one and two years from start to finish. The planning phase can take between 3-12 months, and construction 6-12 months.
Can I develop my airspace?
The first stage of the project will be to assess whether your existing commercial or residential property is suitable for airspace development. If the building cannot sustain being built upon, the project won't go ahead.
Some properties are suitable for airspace development under the Permitted Development Rights (PDR), introduced in 2020. Typically, this is a commercial or residential block. If your property meets all the criteria, you may be able to build one or two storeys above it without needing planning permission.
If your building and project don't meet the requirements for permitted development, it doesn't mean you can't pursue your airspace development. You'll simply have to apply for formal planning permission for your project, and that's something Upspace can help with.
PDR has accelerated the growth of the industry, with airspace development mentioned in Government papers as a form of development that should be prioritised.
You can find out more about permitted development rights on Upspace's website. 
Upspace was an early leader in rooftop and airspace development, and we currently have more consents for rooftop extensions ready-to-go than any other airspace developer. We are one of the founder members of ARAD, the trade body establishing quality and safety standards for property airspace development.
Airspace property construction in London
Upspace developments use off-site construction, with significant parts of the new dwellings built in factory conditions. They are then transported to the site for assembly, meaning less noise, dust pollution and waste. Build time is reduced. As the parts are made under controlled conditions off site, they meet unprecedented quality and safety standards. 
With each Upspace development, a new roof is installed with a 20-year guarantee, potentially saving leaseholders and freeholders thousands of pounds in repairing or replacing their roof themselves.
Additionally, the common areas of the existing building are normally refurbished, making them more modern, safe and energy efficient. Because of these improvements, our property airspace developments in London can add up to 10% in value to the existing properties.
Upspace: London's experienced airspace developers 
Upspace are leaders in property airspace London, uniquely committed to each of our rooftop development projects. Our business model is to retain the new properties for the private rental market, which means we have a stake in them from start to finish. Quality and safety are paramount to us.
Upspace can either partner with you to develop the airspace above your property in London, working with you long-term on planning and construction. Or we can purchase the airspace lease from you, meaning that you receive a property finance boost, while we carry on with the project. 
We have strong ties with the property owners we work with, in some cases developing the airspace of more than one of their commercial or residential properties in London. 
Work with us
If you'd like to take the next step in the future of residential property development, get in touch with us to find out more about making the most of our property airspace in London.
Upspace
PO Box 1334
Enfield
EN1 9AP
hello@upspace.co.uk
These pages will help you find out more about airspace rights and construction, and answer some common questions.
Rooftop development in London: A Guide
Airspace Development London FAQs
---