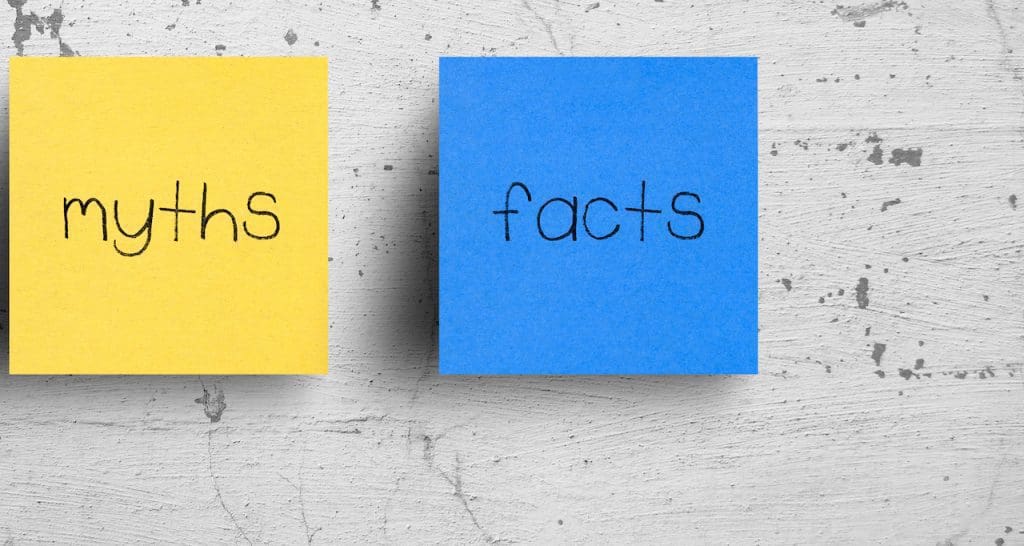 Airspace development is a form of property development that has the potential to increase housing stock without the need to find new plots of land to develop on.
Already commonplace in the United States, it is growing in popularity in the UK, especially in London where it has been recognised as part of the solution to tackling the capital's ongoing housing shortage.
However, as a relatively new form of development, it isn't always perfectly understood. For any leaseholders or freeholders interested to know more, please see our comprehensive guide to rooftop development in London.
In common with new solutions generally, a number of myths and unfounded concerns can proliferate, at least in the short term.
In this post, Upspace, a leading airspace development business with a London focus, tackle five of the most common myths and misunderstandings relating to this industry.
1) Airspace development leads to upheaval for local residents
Any property development within a heavily-populated area will lead to some degree of disruption. However, in cities, ruling out all development is not an option, London has a housing shortage to the extent that it is an established fact that many hundreds of thousands of new dwellings are needed.
Set against this option, the disruption of airspace development is minimal, especially if the company leading the development is a true specialist.
Upspace carry out the majority of the build off-site.
Building off site means sections can be moved to the site once completed, dramatically reducing time spent on site and disruption. Instead of being built on site they are simply installed.
2) Airspace development is stressful to live through
While airspace development might only bring minimal disruption to the local community as a whole, what about how it affects those living in the property developed?
A common concern is that developing on top of a building must be an unpleasant experience for everyone below.
Again, the reality is rather different.
The off-site development means that building at the location is rare; finished sections are instead installed as a whole.
A true specialist such as Upspace will go out of their way to ensure any other upheaval is avoided. Where scaffolding is required, it is placed in a way so as to not block windows or have a major impact on the view for those in the flats behind.
All services will be maintained, the new properties will need gas, electricity, internet and more, but this wouldn't cause service disruption for existing residents.
A responsible airspace developer would also liaise with residents to come up with a plan that creates the least disruption, for instance working out the best dates and times for on-site work.
3) Airspace development is not in the leaseholders' best interests
At the culmination of an airspace development, a property has been expanded to include more individual flats.
The work will benefit those who rent one of the properties, so too the freeholder and the project developer.
What, though, of the leaseholders? Does the expansion of their building lead to their individual property becoming less desirable? Is the experience of living within the building compromised?
These concerns are only too natural, but again they turn out to be contrary to what happens.
Airspace development, at least when done well, benefits everyone and that includes the individual leaseholders.
As part of the work, parts of the building are upgraded and services improved. As an example, the lifts are often enhanced and communal areas given to be more appealing. There is also a new roof installed.
Any lingering work that has been needed for some time is often tackled, the entire outside of the building and interior being improved; this might be in part to make the property attractive to the newcomers but it is also beneficial to those already there.
Financially, the work benefits leaseholders too. Far from increasing the maintenance fee, the opposite will be true – there are now more properties between which the fee will be divided and the building refresh will have tackled issues likely to have required maintenance payments in the coming years.
The individual properties also tend to go up in value, the building as a whole is more appealing and so too are the properties within.
4) It is hard to get approval for airspace development
For a specialist airspace developer, managing to get approval for a project should not be a huge stumbling block.
That is not to sound arrogant, it is instead because so much work will have been done prior to any plans even being sent for approval.
For a non-specialist however this may well be the reverse.
With profits to be made developing in major cities and available new plots in short supply, standard builders have started targeting airspace development too. However, without true expertise there is a good chance that properties not truly suitable for this expansion will be chosen or issues will not have been considered before they arise.
The inexperienced rooftop developer may also be unaware of concerns that must be addressed at the earliest stages – how will services be maintained, what will be the impact to local residents, how will time on site be kept to a minimum.
A specialist airspace developer can far better assess suitable properties for development and what the individual challenges will be with each property. The specialist can think of any potential issues and concerns and have ways to remedy them, their ability to use off-site development being one example.
It is estimated that airspace development can deliver around 200,000 new properties across London; with housing in such short supply it is therefore a hugely appealing option, but only if the right properties are first identified.
What we can say is that it is difficult, impossible even, to get approval for a flawed project, but that's entirely positive as it saves the huge complications of starting on a project which then fails to deliver.
5) The property will be left in poor condition
Airspace development should always leave the property in much better condition than prior to project commencement.
At the least, the exterior and interior should have benefitted from a refresh and any residual maintenance jobs should have been carried out as part of the build.
Still, though, there is a concern about end condition, stemming from a fear that developers have little interest in the property once the final additional flat or unit has been sold.
Many airspace developers make their money this way, by taking their cut of the new properties as they are sold so there is some truth in saying that their interest is greatly reduced upon the final completion.
All work should still be of a good quality, building regulations will have been met, but it is true to say that the developer will have little motivation to make minor repairs or help with the upkeep of the building in future.
That is why Upspace work in a different, better way.
We retain an ongoing interest in the building as a whole, letting out the new units rather than selling them.
We would recommend that anyone considering airspace development on their building gives due consideration to the longer term, what assurances are there that the developer will carry out work that is truly beneficial in the long term
About Upspace
Upspace specialises in residential rooftop development.
We help leaseholders and developers transform under-used property airspace into high-end liveable accommodation – helping address London's housing shortage.
If you have any queries or are interested in finding out if your property might be suitable for airspace development, please contact us.
---