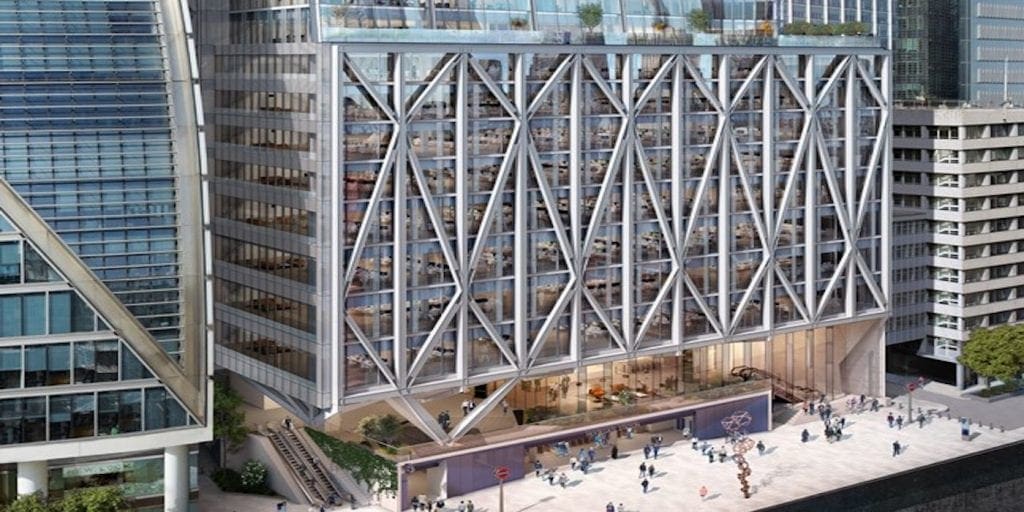 The Problem
London's shortage of available housing is a growing concern.
This is evidenced by pronouncements from both the Mayor's office and individual boroughs.
A much-publicised release from Mayor Sadiq Khan's office outlined a requirement for 66,000 new homes to be built every year.
And data circulated in a London council's members briefing suggested that there would be a deficit of 559,000 homes by 2021, or at least 339,000 using even the most conservative estimates.
And it is a problem that will only get worse. The growth of London's population means that simply replacing existing housing stock won't solve the issue.  To put this in context, with population growing by more than a million between 2001 and 2011, since 1981 there has not been a 10-year period in which more than 195,000 new homes have been built in that decade.
The Greater London Authority has modelled future population growth and believes the capital's population will be more than 10 million by 2031 – a 21% increase on the 2001 figures.
This perfect storm of housing shortfall and near-exponential growth of population leaves no room for debate and delay – London needs a huge increase in available housing stock – and fast!
However, how does this become a reality? This has been a social issue that has been decades in the making and as of yet has not been successfully tackled.
What new innovative approaches can be found?
The solution?
One pragmatic option is to make further inroads into airspace development in the capital.
Airspace development is the one form of development that has benefits to all.
In a built-up urban area such as London it is also a form of development that can be undertaken more readily than building on new plots of land or changing the purpose of existing buildings.
Airspace – Removing barriers to development
Airspace development increases the housing capacity of a building from within the same footprint. Whether it is an existing block of flats, office block or buildings such as a supermarket – Tesco are developing on top of many urban supermarkets – the plot remains the same.
The ability to utilise the air space above an existing property removes the greatest barrier to expanding the housing stock in a dense city centre – simply finding available plots of land on which to build.
In 2015, the London School of Economics carried out detailed research into the problems developers have encountered in trying to find plots of land on which to build.
The issues included:
A failure to identify potential plots. This is the most pressing issue, in some areas there is simply a lack of supply of potential places for buildings
Political short termism: While the need for homes is clear, producing plans to build in a local area can be politically unpopular with residents displaying a degree of NIMBYism. This concern with not alienating prospective voters at the next election can lead to short-termism
The ownership of the land can be complicated, often with multiple owners. The potentially complex process of dealing with multiple owners is enough to put developers off at a very early stage
A reluctance from land owners to sell the land for development. Due to land continually increasing in value many land owners are happy to simply sit on their asset and watch its value grow.
Such factors as these continue to curtail development.
Air space development alone might not singlehandedly solve London's housing problems, but research has found that close to 200,000 new homes could be built by developing the airspace of existing properties.
Such a number of new homes would outstrip the number of new homes built in London in any recent ten –year period by all the other methods of property development combined.
Airspace Development – The Benefits
The pressing need to tackle the housing shortage is the driving force behind airspace development, however there are many additional benefits for a wide range of interested parties.
The property freeholder benefits too as their building increases in capacity and so rental yields increase, as does the capital value of the property. See our article on how airspace development benefits all for more detail on how freeholders benefit.
In London, the figures make selling air space rights compelling with estimates placing the potential value of the airspace development market at more than £50bn.
Whether a building is owned by one single freeholder or a set of leaseholders with a same of the freehold, the benefits are substantial.
It can deliver growth in income streams (ground rent) and capital values (freehold value and developed dwelling values).
 This allows for Improvements to be made to the building's infrastructure – new lifts being a common example – and communal areas getting a refresh.
Upheaval during development can be kept to a minimum with developers such as Upspace undertaking the majority of the build off-site before then attaching the completed sections on to the existing property.
On completion of the airspace development, the increased number of properties often leads to a reduction in the per-property maintenance fee, while the value of each leaseholder's dwelling typically increases by 5 to 10%, a byproduct of the improvements made to the building.
Upspace – About Us:
At Upspace, we specialise in residential rooftop developments through transforming under-utilised spaces into high-end liveable accommodation – helping address London's housing shortage.
We aim to develop airspaces to accommodate modest apartment construction ensuring the original character of the residential building is maintained.
Such techniques allow us to greatly minimise project lead times, minimise disruption to existing occupiers and reduce a project's carbon footprint.
Partnering with the freeholder of all buildings we develop, means no corners are cut as post construction Upspace retains a link to the new development and the existing freehold building.  With such works we aim to increase the value of freeholds which will simultaneously increase the value of existing leasehold homes.
---