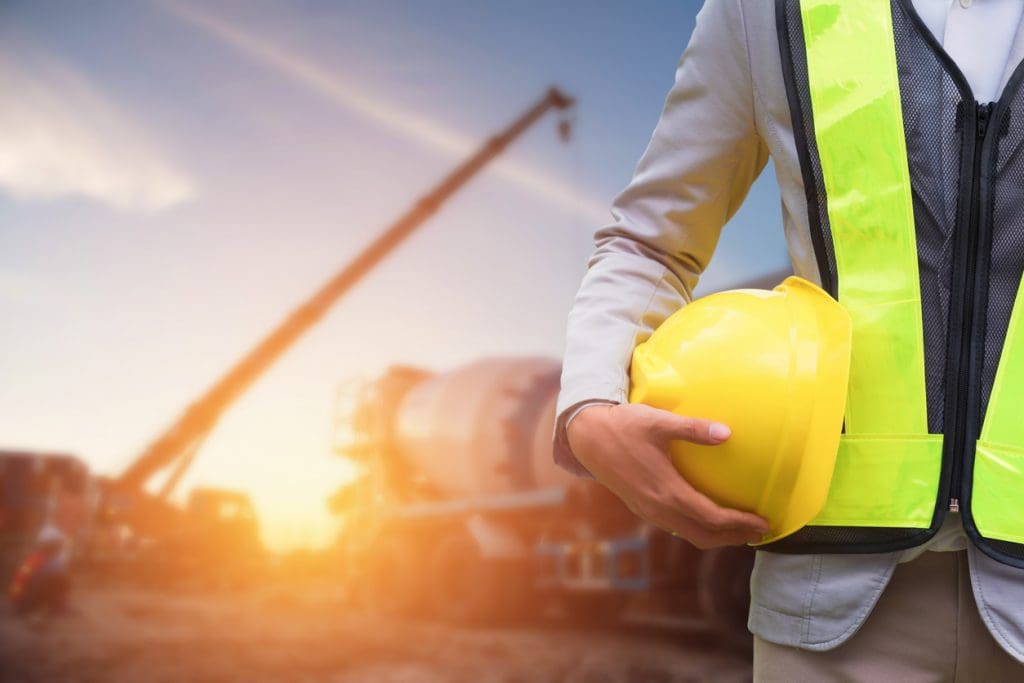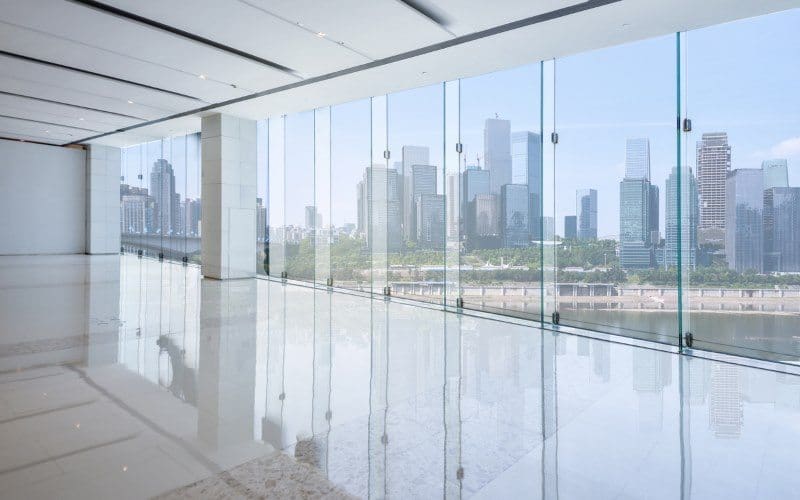 Renovation projects can vastly improve the look and functionality of a building, but there is no denying the hassle and stress that can be caused during the building process. Construction is synonymous with mess, dirt and disruption, and for those who aren't in the trade it can often appear that nothing is happening for weeks on end.
Unfortunately, in many cases residents simply have to put up with the upheaval while renovations on their properties are carried out, which inevitably leads to frayed tempers and jangled nerves.
In order to find a solution to keeping residents happy during renovations we carried out an independent survey among 664 members of the UK public to find out what they would change about building construction. Here's what they said…
What do you wish you could change about building construction?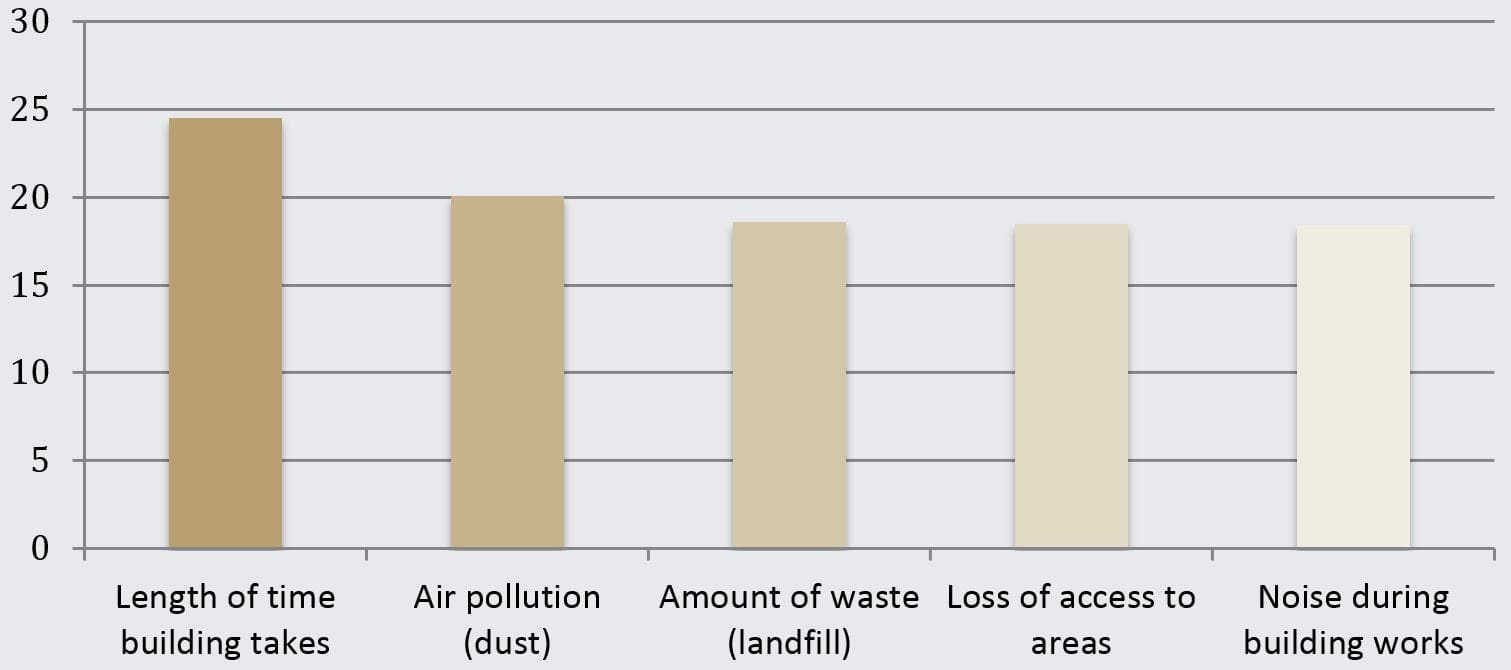 As the survey highlights, the biggest gripe during building work is the length of time it takes to complete a construction project, with just under a quarter of respondents wishing that building projects could be completed in a shorter time frame.
According to the results, the length of time building projects take and loss of access provided the biggest annoyance to men, whereas women were more bothered by air pollution and noise.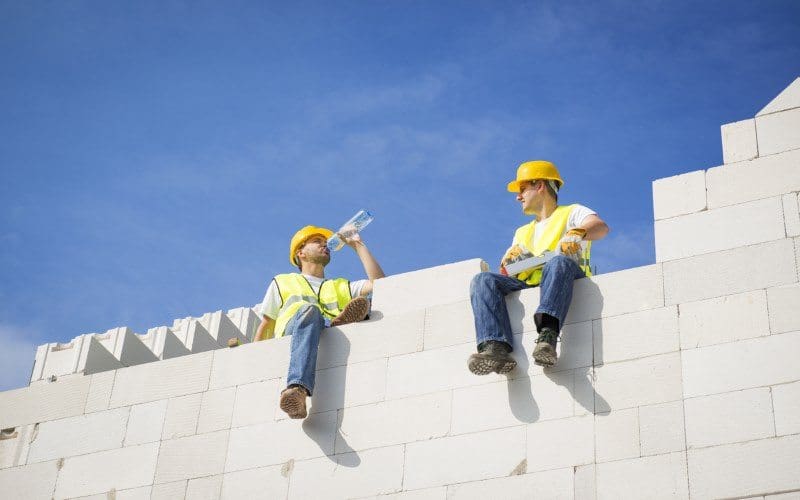 Minimising disruption
As these findings suggest, building works can cause a lot of aggravation for residents, despite the fact that the end results of the project undoubtedly deliver huge practical and aesthetic benefits. The simple solution would be to speed up the time that residents will experience disruption; however, rushing the construction process generally involves cutting corners and delivering a substandard end result.
There is a solution, however, that reduces the time in which residents are subjected to disturbance without compromising on quality – offsite construction.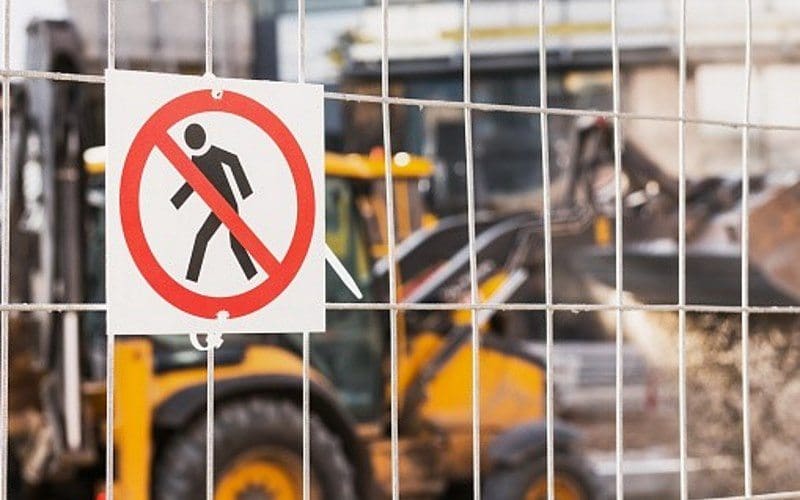 What is offsite construction?
As the name suggests, offsite construction involves assembling elements of the construction in a factory location away from the site where it will eventually be permanently positioned. The partly built elements will then be delivered to the site, where the final assembly will take place.
Far from being a new building method, offsite construction has been around since Roman times; however, in recent years it has become increasingly popular. There are different offsite methods that may be used on a development, each presenting solutions to suit the specific needs and/or budget of a job. Commonly used materials include:
Structural insulated panels (SIPs) — SIPs consist of an insulating foam core sandwiched between two structural facings, such as oriented strand board (OSB). SIPs can be used for almost any building design, providing a strong, energy-efficient and cost-effective building solution.
Cross laminated timber (CLT) – CLT is one of the leading renewable, low-carbon building materials, providing a cost-effective, sustainable and strong alternative to steel or concrete beams.
Light gauge steel frame construction — Used for a wide range of constructions, including hybrid builds using timber or other materials.
Pre-cast concrete – A good solution for quick installation, and can vastly reduce the amount of onsite waste.
The benefits of offsite construction:
Offsite construction can be up to 50% quicker than building directly onsite, vastly reducing the amount of disruption that a renovation project would normally create.
There is a significant reduction to mess, dust and noise, improving living conditions for existing residents during the work. This makes it an ideal solution for airspace developments and expansions to hospitals or schools.
Offsite construction makes it possible to build in areas that have a tight footprint and do not allow for onsite storage. London's Leadenhall Building presents a good example of these restraints, as 85% of the building was manufactured off site.
It reduces time spent on site for workers. A prime example of this is Heathrow Airport's Terminal 2A, with offsite construction saving 1,000,000 onsite working hours.
The offsite part of the project can start simultaneously with the preparation of the site. Aside from the time-saving advantages, this also presents sustainable benefits by creating reduced waste, ground disturbance, noise pollution and use of vehicles on site.
Offsite construction allows more control over the build, improving the quality of workmanship, finish and testing.
Working in a controlled factory environment improves safety condition for workers, as it eliminates dangers of working in adverse weather conditions and at height.
As a percentage of the construction process will be carried out in a factory, there is no risk of time being wasted due to unworkable weather conditions.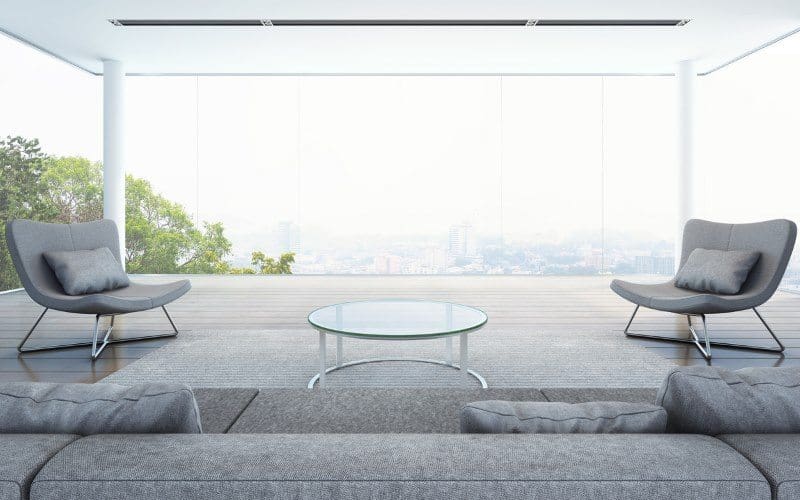 The stress-free way to successful renovations
The benefits of offsite construction, especially for property expansions and developments where residents are in situ during the works, are immeasurable, on both practical and emotional levels.
With this in mind, removing a large percentage of upheaval, mess and noise from the building process will undoubtedly make the idea of property renovation much more appealing to residents. After all, who wouldn't want their home to undergo an (almost) overnight transformation with minimal fuss?
---